Discount Jet Ski: A thrilling Jet Ski Tour with a reservation discount. Make your fun easy with an online reservation today and book your Jet Ski Tour at excellent discounts. Grab a discount Jet Ski rental by booking online.
Tours Key West offers the most popular tours and attractions in Key West Florida, including Jet Ski Tours, Snorkeling, Parasailing, Dolphin Adventures, Glass Bottom Boat Tours, Sunset Cruises, and so much more. We don't want to sell you just any tour; we want to help you create the exact experience you are looking for on our quirky little tropical island.
Call 305.587.4386
888.667.4386
What sets this Key West Jet Ski Tour apart from our others? You will also have freestyle riding time to play on your ski. If you like to spin, turn…
There are so many things to do in Key West, and the all-inclusive Do It All packs the most popular water sports into one day. If your time in…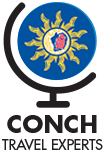 Book your Key West tours and attractions today
Wild and fun or a bit more upscale or laid back-as Conch travel experts we'll help you plan a trip that's perfect for you.
WE MAKE FUN EASYCall 305.587.4386888.667.4386