Key West's waters are brimming with dolphins. You can't beat the thrill of seeing these friendly, playful creatures swimming in the wild. Whether you catch them on a dolphin tour, a snorkel excursion out to the reef, or a sunset cruise through the harbor, there's always the opportunity to spot a dolphin pod surfing through the wake or popping out of the water near the bow.
Tours Key West offers the most popular tours and attractions in Key West Florida, including Jet Ski Tours, Snorkeling, Parasailing, Dolphin Adventures, Glass Bottom Boat Tours, Sunset Cruises, and so much more. We don't want to sell you just any tour; we want to help you create the exact experience you are looking for on our quirky little tropical island.
Call 305.587.4386
888.667.4386
Key West Dolphin Watching & Snorkeling in Wildlife Refuge Dolphin Watch & Snorkeling allows you to combine the two — in a way that is sensitive and safe for these…
Wild Dolphin Safari – Charter See Wild Dolphin in Their Natural Habitat Our 3 to 3.5 hour Wild Dolphin Safari Charters, combines two of Key West most popular things to…
Dolphin Research Center – Day Tour We drive you from island-to-island on the iconic Overseas Highway, about 58 miles from Key West & over 20+ bridges. You will visit the…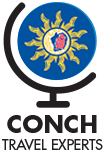 Book your Key West tours and attractions today
Wild and fun or a bit more upscale or laid back-as Conch travel experts we'll help you plan a trip that's perfect for you.
WE MAKE FUN EASYCall 305.587.4386888.667.4386