Ditch the Parking Woes!
Zooming around the island on a Scooter Rental is like having your own magical teleportation device! Additionally, when it comes to getting around in Key West, forget about the parking frenzy. We've got the perfect solution for you: scooter rentals from Tours Key West! Moreover, it's time to ditch the parking woes and embark on a carefree adventure!
See Key West Popular Spots
Imagine zipping through the streets, feeling the wind tousle your hair as you effortlessly navigate the vibrant alleys and avenues. Not only that, but our scooter rentals offer the speed and convenience you need to explore this tropical paradise without a worry in the world. No more hunting for parking spots or circling the block like a confused seagull. Instead, with our trusty scooters, you'll be cruising through Key West's popular spots, including the famous Duval Street, with a grin from ear to ear!
Both Novice and Experienced Riders Welcome
Don't fret if you're new to scooting. These nifty rides are incredibly easy to handle, making them a delight for both novice and experienced riders alike. Plus, you don't need a special driver's license to hop on one of our scooters. It's as simple as hopping on, revving up the engine, and embracing the freedom of the open road.
Explore Key West the Hassle-Free Way
So why wait? Grab your sunglasses, slather on some sunscreen, and get ready for an exhilarating escapade on two wheels. With our scooter rentals, you'll have the time of your life exploring Key West hassle-free. Get your scooter today, and let the adventure begin!
Tours Key West offers the most popular tours and attractions in Key West Florida, including Jet Ski Tours, Snorkeling, Parasailing, Dolphin Adventures, Glass Bottom Boat Tours, Sunset Cruises, and so much more. We don't want to sell you just any tour; we want to help you create the exact experience you are looking for on our quirky little tropical island.
Call 305.587.4386
888.667.4386
Scooter Around the Island With Ease! Book your Vespa Scooter Rental today and take along a friend – these scooters are designed for double riders. Enjoy sightseeing without having to…
Large Body Yamaha Zuma Scooter Rental – Double Rider Key West scooter rentals let you enjoy the sightseeing without having to worry about parking. These fun, inexpensive and convenient scooters…
Say Goodbye to Tired Feet and Say Hello to an Amazing Vacation! Look no further because our Vino Scooter Rental – Single Rider, is here to make your vacation extraordinary! Are…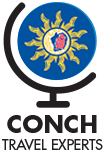 Book your Key West tours and attractions today
Wild and fun or a bit more upscale or laid back-as Conch travel experts we'll help you plan a trip that's perfect for you.
WE MAKE FUN EASYCall 305.587.4386888.667.4386