Discover North America's Only Living Coral Reef
Embark on an unforgettable adventure aboard our Glass Bottom Boat. Discover North America's Only Living Coral Reef in Ultimate Comfort! Witness the spectacular North America's only living coral reef like never before. Our special glass "Windows to the Reef" provide continuous viewing for all passengers, ensuring you don't miss a single moment of the underwater wonderland. With our expert tour guides by your side, gain fascinating insights into the reef's vibrant ecosystem. They'll share their knowledge and passion, making the journey informative, engaging, and fun.
Get on the Water Instead of in the Water
Step into our air-conditioned viewing cabin, where you can enjoy the reef's beauty in comfort. Stay cool and dry as you witness a dazzling array of marine life. From colorful tropical fish to graceful rays and majestic sea turtles, be mesmerized by the intricate coral formations.
Snack Bar Onboard
We provide water and reef-safe sunscreen for your well-being. Our onboard snack bar offers tasty treats to satisfy your cravings. Don't forget your camera to capture unforgettable moments and a refillable water bottle to stay hydrated. We believe in excellent service, so gratuities for our friendly staff are customary. Offerings include selection of snacks like chips, peanuts, crackers, and cookies for a nominal fee. Quench your thirst with our assortment of sodas, perfectly refreshing for the adventure ($2.00 each).
View Reef & See a Sunset Combo
The last trip of the day includes breathtaking sunset views as we return to the port. Immerse yourself in nature's beauty as golden hues paint the sky, creating an unforgettable ending to your reef exploration. Don't miss out on this incredible opportunity to discover the wonders of the living coral reef. Join us on a Glass Bottom Boat – Eco Tour! Book your trip today and be amazed by the vibrant underwater world that awaits you.
Tours Key West offers the most popular tours and attractions in Key West Florida, including Jet Ski Tours, Snorkeling, Parasailing, Dolphin Adventures, Glass Bottom Boat Tours, Sunset Cruises, and so much more. We don't want to sell you just any tour; we want to help you create the exact experience you are looking for on our quirky little tropical island.
Call 305.587.4386
888.667.4386
Rather Get on the Water Instead of in the Water – Then the Glass Bottom Boat Eco Tour is the Trip for You! Welcome aboard the coolest adventure in Key…
Explore North America's Only Living Coral Reef in Comfort! Step aboard our Glass Bottom Boat Sunset Cruise and treat your family to an unforgettable experience of The Reef and the stunning…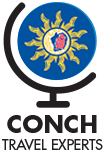 Book your Key West tours and attractions today
Wild and fun or a bit more upscale or laid back-as Conch travel experts we'll help you plan a trip that's perfect for you.
WE MAKE FUN EASYCall 305.587.4386888.667.4386