Book one of our Dolphin Tours today! About 200 wild bottlenose dolphins make their home in the tropical waters surrounding Key West—and we're very protective of them! Dolphin adventures get you as close to these magnificent creatures as possible, without harming the dolphins or their environment. View them safely from the boat in an area we call the "Dolphin Playground," where these sleek ocean mammals congregate. It's an unforgettable experience for visitors of all ages. Glide through stunningly clear, warm waters in a sea kayak, snorkel above Florida's living coral reef, watch dolphins in their native habitat, or get an undersea view from the comfort of a glass-bottom boat. Whichever eco-tour you choose, you'll see natural wonders you'll never forget.
Tours Key West offers the most popular tours and attractions in Key West Florida, including Jet Ski Tours, Snorkeling, Parasailing, Dolphin Adventures, Glass Bottom Boat Tours, Sunset Cruises, and so much more. We don't want to sell you just any tour; we want to help you create the exact experience you are looking for on our quirky little tropical island.
Call 305.587.4386
888.667.4386
See Wild Dolphin in Natural Habitat Prepare for an exciting and personalized encounter on our Wild Dolphin Safari & Snorkel. Grab your cameras and bring your adventuresome spirit! Know as…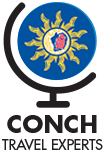 Book your Key West tours and attractions today
Wild and fun or a bit more upscale or laid back-as Conch travel experts we'll help you plan a trip that's perfect for you.
WE MAKE FUN EASYCall 305.587.4386888.667.4386