Experience the Thrill of Kayaking in Key West
Discover the exhilaration of kayaking in Key West, one of the most sought-after adventures on the island. Whether you're in search of a kayak rental, a guided kayak tour, or an all-inclusive day exploring the beautiful waters, we have it all. Our tours cater to your preferences, offering flexible options such as 2-hour, half-day, and full-day tours, ensuring there's something for everyone.
Escape the Tourist Traps and Dive Into the Authentic Local Experience
If you opt for our guided kayak tour, accompanied by our experienced guides. They will lead you at a relaxing pace, taking you to the enchanting backcountry of Key West. Glide effortlessly through the winding mangrove creeks, feeling the tranquility of the shallow, calm, blue-green waters surround you. Marvel at the captivating geological structures of the Keys, all while learning about the diverse inhabitants that call this place home.
See the Florida Keys Natural Wonders From the Comfort of Your Kayak
Take in the breathtaking views and create lasting memories. Navigate through inches of water, or open ocean as you see marine life and unique ecosystems. Our expert guides will enhance your experience, sharing their knowledge and love for the area, making this adventure an educational and awe-inspiring journey.
Book Your Adventure Today
Don't miss the chance to explore Key West in a way that few get to experience. Choose kayaking as your gateway to discovering the hidden treasures of this extraordinary island. Book your adventure with us today and embark on an unforgettable exploration of Key West's captivating waters
Tours Key West offers the most popular tours and attractions in Key West Florida, including Jet Ski Tours, Snorkeling, Parasailing, Dolphin Adventures, Glass Bottom Boat Tours, Sunset Cruises, and so much more. We don't want to sell you just any tour; we want to help you create the exact experience you are looking for on our quirky little tropical island.
Call 305.587.4386
888.667.4386
Enjoy an all-inclusive back-to-nature eco-tour! During your Key West Island Adventure, you'll spend a morning or an afternoon in the water, in the backcountry, and kicking back on a remote…
Sail, Snorkel, & Kayak Half & Full Day Excursions Get ready for a fun-filled and family-friendly adventure with our Sail, Snorkel & Kayak experience. This epic journey is designed to…
Grab Your Leash and Your Dog! Relax the day away on your 2-hour Guided Kayak Tour. Your tour will start from Lazy Dog Adventures at Hurricane Hole Marina. Your  tour…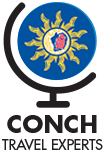 Book your Key West tours and attractions today
Wild and fun or a bit more upscale or laid back-as Conch travel experts we'll help you plan a trip that's perfect for you.
WE MAKE FUN EASYCall 305.587.4386888.667.4386