Key West is one of North America's most popular destinations for scuba divers. The continent's only live barrier reef is located in the Florida Keys, affording spectacular undersea encounters with hundreds of varieties of tropical fish and invertebrates. Dozens of historic wrecks and artificial reefs like the USNS Vandenberg offer satisfying experiences for divers of all experience levels.
Discover why the Vandenberg artificial reef is already attracting divers from all over the world. Stripped clean and sunk in 2009, the Vandenburg, a former troop carrier, is now the world's second-largest artificial reef that features several different levels of difficulty for scuba divers. Modern boats, up-to-date dive equipment and friendly, well-trained instructors help ensure your comfort and safety.
Tours Key West offers the most popular tours and attractions in Key West Florida, including Jet Ski Tours, Snorkeling, Parasailing, Dolphin Adventures, Glass Bottom Boat Tours, Sunset Cruises, and so much more. We don't want to sell you just any tour; we want to help you create the exact experience you are looking for on our quirky little tropical island.
Call 305.587.4386
888.667.4386
Key West Dive in a Day SCUBA Resort Course. Learn SCUBA diving basics — and enjoy a supervised Key West reef dive the same day! Snorkeling is one of…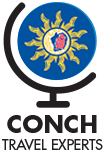 Book your Key West tours and attractions today
Wild and fun or a bit more upscale or laid back-as Conch travel experts we'll help you plan a trip that's perfect for you.
WE MAKE FUN EASYCall 305.587.4386888.667.4386