Adrenaline Pumping Jet Ski Tours
Welcome to the thrilling world of Jet Ski Tours in Key West! Get ready to embark on an extraordinary experience that combines adrenaline-pumping action with the breathtaking beauty of this tropical paradise. You will experience an exhilarating ride as you hop on a high-powered jet ski and cruise through the crystal-clear turquoise waters. Feel the rush as you zip across the waves, with the wind in your hair and a surge of excitement in your heart.
See The Atlantic and Gulf Sides of Key West
On your 90-minute guided tour you will experience a journey along the Atlantic and Gulf sides of the island. Seeing awe-inspiring sights as you soak in the natural beauty that surrounds you. Gather your friends, bring along your family, or join a group of fellow adventure enthusiasts. Jet ski tours are perfect for bonding and creating unforgettable memories together. Laugh, cheer, and share in the excitement as you navigate the waves of Key West. Bring your sunglasses – you will catch spray!
All Levels of Experience Welcome
Jet Ski Tours Cater to Faster & Slower Riders
Guides Provide Thorough Instructions to Ensure Your Safety.
Whether you're a seasoned rider or trying it for the first time, get ready for an adventure that suits your skill level. Don't miss out on the opportunity to make your Key West vacation truly extraordinary. Book your jet ski tour today and unleash your inner adventurer. You will remember, the stunning coastlines, encounter incredible wildlife, and create lasting memories that will make your visit to Key West truly unforgettable.
Tours Key West offers the most popular tours and attractions in Key West Florida, including Jet Ski Tours, Snorkeling, Parasailing, Dolphin Adventures, Glass Bottom Boat Tours, Sunset Cruises, and so much more. We don't want to sell you just any tour; we want to help you create the exact experience you are looking for on our quirky little tropical island.
Call 305.587.4386
888.667.4386
Jet Ski Tour Reach Resort + Freestyle Riding Book your 27 Mile Jet Ski tour today! You will circle the island in 90 minutes. But what sets it apart from…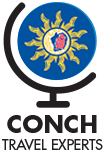 Book your Key West tours and attractions today
Wild and fun or a bit more upscale or laid back-as Conch travel experts we'll help you plan a trip that's perfect for you.
WE MAKE FUN EASYCall 305.587.4386888.667.4386