Key West Parasailing is something you'll never forget — that's why it's one of the top 10 things to do in Key West! Sightseeing from a parasail gives you an unmatched view of shipwrecks, sea life like dolphins and sea turtles, and our gorgeous Key West beaches. See the Florida Keys from the air in a thrilling airborne adventure with family or friends in a tandem or triple parasail harness. The experience can be fun for both kids and adults.
Parasailing is a great excursion for cruise ship visitors. The trips are short, and the departure point is close to the cruise ship dock. So even if Key West will only be your port of call for a few hours, you have time to go parasailing.
Tours Key West offers the most popular tours and attractions in Key West Florida, including Jet Ski Tours, Snorkeling, Parasailing, Dolphin Adventures, Glass Bottom Boat Tours, Sunset Cruises, and so much more. We don't want to sell you just any tour; we want to help you create the exact experience you are looking for on our quirky little tropical island.
Call 305.587.4386
888.667.4386
There's a reason why both visitors and locals have chosen this Ultimate Adventure H2O – All-Inclusive Package. New Expanded Waterpark – Over 3,500 Square Feet of connected inflatable water toys!…
There are so many things to do in Key West, and the all-inclusive Do It All packs the most popular water sports into one day. If your time in Key…
Parasailing Adventures Give You a Bird's Eye View of Key West Experience Key West the same way seagulls and terns do! Soar high above the shimmering blue tropical waters of…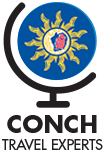 Book your Key West tours and attractions today
Wild and fun or a bit more upscale or laid back-as Conch travel experts we'll help you plan a trip that's perfect for you.
WE MAKE FUN EASYCall 305.587.4386888.667.4386