Dry Tortugas / Fort Jefferson National Park
Just 70 miles west of Key West Florida, the seven naturally beautiful islands that make up the Dry Tortugas coral atoll are an Eco Tourism dream come true. Enjoy the unspoiled scenery of the nearby Marquesa Islands and Boca Grande, or listen to pirate legends at historic Fort Jefferson in Dry Tortugas National Park. Go snorkeling in the crystal clear waters of the Dry Tortugas and experience the natural beauty of the sea life from just inches away. Don't miss your chance to enjoy an excursion to these stunning gems in the Gulf of Mexico.
To maximize you time in the park, take a speedy seaplane charter to the islands. Flying there is half the fun–and you'll get a guided tour and photo opportunities along the way. The most affordable option is the ferry ride. However you get there, you'll be glad you made the trip to America's most remote national park.
Tours Key West offers the most popular tours and attractions in Key West Florida, including Jet Ski Tours, Snorkeling, Parasailing, Dolphin Adventures, Glass Bottom Boat Tours, Sunset Cruises, and so much more. We don't want to sell you just any tour; we want to help you create the exact experience you are looking for on our quirky little tropical island.
Call 305.587.4386
888.667.4386
Seaplanes to Dry Tortugas – Fort Jefferson National Park Dry Tortugas Seaplane – Half Day flights run four times daily! Soar through the skies and marvel at the stunning beauty…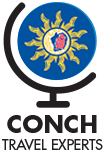 Book your Key West tours and attractions today
Wild and fun or a bit more upscale or laid back-as Conch travel experts we'll help you plan a trip that's perfect for you.
WE MAKE FUN EASYCall 305.587.4386888.667.4386