Riding scooters on the island is the quickest and easiest way to get around. Parking is at a premium in Key West — especially in popular areas like Duval Street. Want to get around the island without worrying where to park? Just rent a scooter with help from Tours Key West! They're perfect for sightseeing and they're fun to drive. No special drivers license is required.
Tours Key West offers the most popular tours and attractions in Key West Florida, including Jet Ski Tours, Snorkeling, Parasailing, Dolphin Adventures, Glass Bottom Boat Tours, Sunset Cruises, and so much more. We don't want to sell you just any tour; we want to help you create the exact experience you are looking for on our quirky little tropical island.
Call 305.587.4386
888.667.4386
Key West scooter rentals let you enjoy the sightseeing without having to worry about parking. These fun, inexpensive and convenient scooters are easier to park than full-size vehicles, and parking…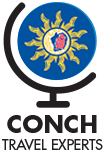 Book your Key West tours and attractions today
Wild and fun or a bit more upscale or laid back-as Conch travel experts we'll help you plan a trip that's perfect for you.
WE MAKE FUN EASYCall 305.587.4386888.667.4386