Dive in a Day Scuba Course
Experience the Thrill of Scuba Diving
Join our Dive in a Day SCUBA Course and experience the thrill of diving without certification! Discover the wonders of the underwater world, all in a single day!
During the morning confined water instruction session, you will learn the basics of diving, don your SCUBA gear, and practice breathing underwater. In the afternoon, dive the reef with an instructor for an unforgettable adventure! Whether you lack time for a multi-day course or want a quick introduction to diving, our Dive in a Day Resort Course is perfect. You'll be ready to explore underwater with SCUBA equipment after just two hours of swimming pool instruction.
Discover Scuba,
NO CERTIFICATION REQUIRED!
Trip Features
2 Hours of Pool Instruction
Learn Basic Scuba Skills
Starts Every Day at 8:00 am and 9:30am
7.5 Hours 1 Day Course
11:30 am Break for Lunch (try lunch spots nearby)
1:00pm Return to Dive Shop
2 Afternoon, Reef Dives With Instructor
Dive in a Day SCUBA Course: Your Gateway to Key West's Underwater World
Our professional and safety-conscious Captains and Crew take pride in delivering exceptional service. With years of experience and a passion for diving, our team ensures your Dive in a Day Scuba Course exceeds expectations. Discover why we are consistently voted the best dive shop in Key West and embark on an underwater adventure with confidence. We prioritize your satisfaction and safety. Visit our premier dive shop on Front Street in Old Town, stocked with top-of-the-line ScubaPro gear. Step into excitement and underwater exploration with ease.
Specially-Built 46′ Newton Dive Boat
The Phoenix, our custom dive boat, awaits you just across the street at the Hyatt Centric Key West Resort & Spa. It's ready to transport you to incredible dive sites and unleash the adventure.
Step aboard The Phoenix, our specially-built 46′ Newton Dive Boat, for optimal diving experiences. With two dive ladders and a spacious swim platform, entering the water is a breeze. Explore the vibrant underwater world and experience the thrill of diving. Equipped with convenient amenities like a camera table, fresh water showers, a marine head, and ample gear storage space, The Phoenix ensures your comfort and convenience. Its state-of-the-art electronics enhance your diving expedition, providing an unforgettable journey.
Exceptional Service and Safety: Our Commitment to You
As a PADI Five Star Dive Center, we offer exceptional diving experiences and comprehensive PADI scuba diving education programs. Dive into a world of possibilities with our wide range of courses suitable for beginners and advanced enthusiasts alike. Trust us for top-quality diving equipment and gear, as we provide the best tools for your underwater explorations. Start your scuba diving journey with our preferred dive center. Book your Dive in a Day SCUBA Course today and immerse yourself in the enchanting underwater world of Key West.
CHECK-IN:
30 minutes prior to start time!
DEPARTURE LOCATION:
606 Front Street, Key West, FL 33040
Boat Features
Newton 46' Dive Special (roomy & comfortable)
2 Levels (sunshine & shade)
Camera Table
Rinse Bins
Two Large Dive Ladders,
Swim Platform
Enclosed marine head (bathroom)
Fresh Water Showers
Spacious Bow
State of-the-Art Electronics
Twin Cummins Engines which supply over 800hp
Your Schedule
2 Hours of Pool Instruction
Starts Every Day at 9:00 am
7.5 Hours 1 Day Course
11:30 am Break for Lunch (try lunch spots nearby)
1:00 pm Return to Dive Shop
Afternoon, 2 Reef Dives With Your Instructor
Your Trip Includes
The Instruction Session
All equipment
2 Guided Shallow Reef Dives
What To Bring
Snacks and or Drinks
Sunglasses and Hat
Clean Dry Shirt
Towel
Dry Bag
Camera
Sunscreen (reef friendly)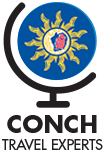 Book your Key West tours and attractions today
Wild and fun or a bit more upscale or laid back-as Conch travel experts we'll help you plan a trip that's perfect for you.