Offshore Angler Seat / Fishing Charter
Now, for a fraction of the cost of reserving a private offshore fishing charter, you can enjoy the same experience by simply buying an individual angler seat on a shared Key West Deep Sea Fishing Charter. If your party isn't large enough to charter a whole boat — an offshore Angler Seat is the perfect solution. Go with a friend, or go on your own and make new friends during your deep sea fishing adventure! Key West offers world-class deep sea fishing charters for anglers of all experience levels.
Whether you're a beginning angler or a seasoned sport fisherman, there's a Key West fishing charter for you. Call Tours Key West at 888-667-4386 if you need assistance booking your Key West fishing adventure today. Key West fishing charters are one of the top 10 things to do in the Florida Keys!
Offshore Angler Seat / Fishing Charter
Half-Day (4hrs): $200.00
3/4 Day (6hrs): $250.00
Full Day (8hrs) $300.00
NOTE: fuel charge does apply
Departure Times: 8:00 am, 1:00 pm
What You'll Experience:
Offshore Deep Sea Fishing with our knowledgeable and professional crew for species such as Mahi, Wahoo, Black Fin tuna, Sailfish, and Marlin.
Special requests welcome, i.e. tarpon, shark etc.
Bring a friend or family — or go by yourself. You're in charge. ToursKeyWest.com works with the best fishing charter operators in the Florida Keys to make sure that your once-in-a-lifetime sport fishing adventure is a great time, for yourself and your whole party.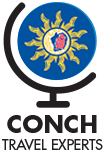 Book your Key West tours and attractions today
Wild and fun or a bit more upscale or laid back-as Conch travel experts we'll help you plan a trip that's perfect for you.