Enjoying adventure travel while traveling solo
By Kathrin Ducos
Traveling requires an investment of both time and money. Naturally, this means that not everyone can travel at any given time. This could present a problem for you if you find yourself ready to hit the road but without a travel partner . . . that is, unless you are open to traveling alone. As you may not have guessed, many people report solo travel as a great pleasure that only gets better with experience. Are you interested in finding out more of what this is all about? Here is what you need to know about enjoying adventure travel while traveling solo:
What is adventure travel? Basically any traveling that you do just for the sake of traveling – or, for the sake of having an adventure, per se – is adventure travel. That means that if your travel is not work related, or out of obligation to see family, then there's a great chance you could turn it into the adventure of a lifetime. Just what segment of adventure travelers go it alone? Studies show that over eleven percent of leisure travelers are solo travelers, coming from a variety of walks of life and traveling by themselves for an array of reasons.
Travel with a group. Traveling solo doesn't have to mean braving the unfamiliar all by yourself. If you prefer to travel with a group, or even just to have the bulk of your travel arrangements made for you (as in a package deal), then look into group trips or tour options. With some research, you can also find a variety of group travel packages designed specifically with you, the solo traveler, in mind.
Strike up conversation. Sometimes, just breaking the ice is the hardest part, but once you enter into a conversation with other travelers, you may find comfort in the fact that you've met like-minded people who are more than willing to share their adventure with you, and vice-versa. If you are travelling with a group or tour, then there should be plenty of opportunities to strike up a conversation with your travel mates.
Ask to join in. Even if you find that you are the only single person (or lone traveler) in your travel or tour group, it is never out of line to ask other couples or groups to join in when they go out to eat a meal or visit a tourist attraction.
As you can see, there is a lot you can do to make the most of your solo adventure travels . . . and none of them require staying at home. As someone who travels alone, it is likely you already have a great deal of bravery and open-mindedness; just flex that courage some more, step further out of your comfort zone, and broaden your solo travel horizons using these tips.
About the Author: Kathrin Ducos just recently went on two different New Zealand tours and traveled alone. She was part of a tour group, so she was never actually by herself, but she had the freedom to explore and enjoy different attractions without a finicky travel group!
Call a Fun Coordinator for immediate help
888.667.4386
Tours Key West offers the most popular tours and attractions in Key West Florida, including Jet Ski Tours, Snorkeling, Parasailing, Dolphin Adventures, Glass Bottom Boat Tours, Sunset Cruises, and so much more. We don't want to sell you just any tour; we want to help you create the exact experience you are looking for on our quirky little tropical island.
Call 305.587.4386
888.667.4386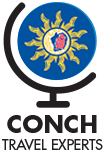 Book your Key West tours and attractions today
Wild and fun or a bit more upscale or laid back-as Conch travel experts we'll help you plan a trip that's perfect for you.
WE MAKE FUN EASYCall 305.587.4386888.667.4386