Happy Valentine's Day from Tours Key West!
As The Beatles once said, "All You Need Is Love!" Today we celebrate all different kinds of love…love for our husbands, wives, boyfriends, girlfriends, parents, kids, friends, family, grandparents, grandkids, our pets, even our love of Mother Earth. Even if you don't have a "significant other," you can still celebrate. Happy Valentine's Day From Tours Key West.  Call someone you care about today and tell them how much they mean to you! And don't forget to do something nice for yourself today, too.
Call a Fun Coordinator for immediate help
888.667.4386
Tours Key West offers the most popular tours and attractions in Key West Florida, including Jet Ski Tours, Snorkeling, Parasailing, Dolphin Adventures, Glass Bottom Boat Tours, Sunset Cruises, and so much more. We don't want to sell you just any tour; we want to help you create the exact experience you are looking for on our quirky little tropical island.
Call 305.587.4386
888.667.4386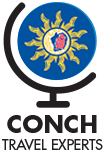 Book your Key West tours and attractions today
Wild and fun or a bit more upscale or laid back-as Conch travel experts we'll help you plan a trip that's perfect for you.
WE MAKE FUN EASYCall 305.587.4386888.667.4386