Key West Artisan Market returns alternate Sundays
Another shopping opportunity finally has returned for visitors and residents of Key West.
After months of delay, thanks to COVID-19, the Key West Artisan market has resumed alternate Sundays. The next one is 10 a.m.-2 p.m. Feb. 21 at Clarence H. Higgs Memorial Beach. It has moved to the parking lot at Sonny Mccoy Indigenous Park, 1801 White St., across from White Street Pier and the other side of the Higgs Beach Dog Parks by the Southernmost Bocce Key West courts. The market has teamed up with the Key West Wildlife Center, which will be open for free (donation) tours.
Visitors can order bloody marys and mimosas, along with a full bar from Great Events Catering, Islamorada Coffee Roasters, smoothies, natural juices and cut fruit, plus multiple food stalls offering eat-here or takeaway. And that namesake outdoor market? It will offer fine crafts, art and jewelry from Florida Keys makers and stock a pantry and fridge with fresh produce, artisan cheeses from The Cheese Lovers, locallo seafood from Mundy The Pirate Seafood, honey, pickles, pastries, cigars, soaps and much more. Guests are encouraged to bring a lawn cc chair and listen to local musicians presented by the The X.
Key West, catch The X News Hour radio show live, support featured charities and meet celebrity authors from the Key West Writers Guild.
Masks will be required, booths spaced out, social distance signage posted and the number of guests per stall limited. Key West First Legal Rum Distillery "Ruminizer" hand sanitizing stations will be at the entrances.
The market offers free entry and free parking. Other dates include March 7, 21, April 4, 18. To become a participant, email Sean@ dailyplan-it.net or register at www.bit. ly/KWAM8.
– A Key West Florida Weekly Article
Call a Fun Coordinator for immediate help
888.667.4386
Tours Key West offers the most popular tours and attractions in Key West Florida, including Jet Ski Tours, Snorkeling, Parasailing, Dolphin Adventures, Glass Bottom Boat Tours, Sunset Cruises, and so much more. We don't want to sell you just any tour; we want to help you create the exact experience you are looking for on our quirky little tropical island.
Call 305.587.4386
888.667.4386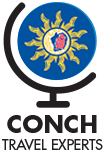 Book your Key West tours and attractions today
Wild and fun or a bit more upscale or laid back-as Conch travel experts we'll help you plan a trip that's perfect for you.
WE MAKE FUN EASYCall 305.587.4386888.667.4386