New at the Key West Aquarium: Stingray Bay
We would like to welcome our newest neighbors, a school of eight cow-nose stingrays who have taken up residence in "Stingray Bay," one of the hands-on exhibits at Key West Aquarium. These stingrays have been de-barbed for your safety, so you can touch and even hand-feed them in the exhibit. Don't pass this up…it's hard to describe what a stingray feels like, but kids love them. Their skin is very soft and spongy, and slippery to allow them to glide through the water. They rays are surprisingly friendly and curious and actually enjoy interacting with people (especially when the people have food in their hands!)
If you and your family enjoy eco-tourism, the Aquarium is a great destination. You could combine some stingray-feeding with a morning or afternoon dolphin excursion to see some of the island's biggest aquatic creatures.
This Sunday, February 3rd, Conchs can get into the Aquarium for free on Locals Day (just bring photo ID that proves you're a Key West resident.)
Call a Fun Coordinator for immediate help
888.667.4386
Tours Key West offers the most popular tours and attractions in Key West Florida, including Jet Ski Tours, Snorkeling, Parasailing, Dolphin Adventures, Glass Bottom Boat Tours, Sunset Cruises, and so much more. We don't want to sell you just any tour; we want to help you create the exact experience you are looking for on our quirky little tropical island.
Call 305.587.4386
888.667.4386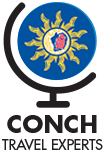 Book your Key West tours and attractions today
Wild and fun or a bit more upscale or laid back-as Conch travel experts we'll help you plan a trip that's perfect for you.
WE MAKE FUN EASYCall 305.587.4386888.667.4386