Spring Break in Key West: Five Essential Tips
(KEY WEST) February 3, 2013 – Attracted by the multicultural, laid-back ambiance, tropical temperatures and wild bar scene in America's only Caribbean island, Key West is an increasingly popular Spring Break destination for college students from throughout Florida and beyond. The population of this four-mile long by two-mile wide Island swells with college students between February and April every year.
"The Key West vibe is fun and carefree, but a little advance planning can help make sure you spend most of your time on the beach, on Duval Street, or high in the air on a parasail adventure, instead of in bed with the Key West flu," says Natalie Hudson, an Island Concierge with ToursKeyWest.com. ToursKeyWest.com books over 70 Key West tours and attraction packages for hundreds of students every year. Hudson offers these tips to college students headed to Key West this Spring Break:
Leave the car parked at your lodging– rent a scooter or bike.
Plan ahead – or let someone else do it for you.
Know when to say when – leave Key West with thrilling memories, not a concussion.
Buy a travel insurance or trip cancellation policy.
Play it safe. Use common sense and make good decisions.
The island of Key West is just four miles by two miles…and parking is at a premium, especially when this tiny island is overrun by students. Finding a parking space is nearly impossible in many parts of Old Town, and isn't easy in New Town. "The good news? You can rent a scooter or bicycle and avoid most of the parking hassles," says Hudson.
Or you can let a taxi service or the Key West Department of Transportation do the driving. "The DoT operates limited bus services on the island, so get to know the schedule and routes. Students under 21 with a valid student ID pay just $1.00 for a one-way fare," says Hudson. The Key West travel expert adds, "some name-brand hotels offer free shuttles downtown – check with the front desk at your accommodations for specific details."
"There are so many things to do in Key West. If you've never been, rely on an independent booking agent like ToursKeyWest.com to help you plan and book activities like renting a jet ski, parasailing, Key West dolphin adventures, Florida Keys fishing charters and sunset cruises, says Hudson. We are familiar with all the local attractions, the best Key West spring break deals and discounts, and charter companies, and can help you make the most of your time and money here."
"Having a designated driver is a must, especially if your Spring Break plans include stops like Fat Tuesdays, Rick's Bar, Sloppy Joe's, or The Green Parrot Bar," warns Hudson. "Every year, hundreds of Key West visitors are injured in alcohol-related accidents. Don't leave Key West with skull cramps and empty pockets. Leave with great memories and photos."
And speaking of unforeseen incidents, ToursKeyWest.com's Hudson recommends that students take out a travel insurance policy that can cover cancelled airline flights, last-minute illnesses or other issues, and make sure they understand their deposit obligations before renting a scooter or electric car during Spring Break in Key West.
Like any tourist destination, Key West has its share of criminal activity. "We recommend that students stay in the well lit and populated areas and avoid hanging on the beach late at night," says Hudson. "Take the same kinds of precautions you'd take on campus at home – stay in groups at night, and stay alert. Be aware of your surroundings."
# # # #
For more information about Key West Spring Break deals for students, visit ToursKeyWest.com or call 866-667-4386.
Call a Fun Coordinator for immediate help
888.667.4386
Tours Key West offers the most popular tours and attractions in Key West Florida, including Jet Ski Tours, Snorkeling, Parasailing, Dolphin Adventures, Glass Bottom Boat Tours, Sunset Cruises, and so much more. We don't want to sell you just any tour; we want to help you create the exact experience you are looking for on our quirky little tropical island.
Call 305.587.4386
888.667.4386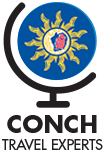 Book your Key West tours and attractions today
Wild and fun or a bit more upscale or laid back-as Conch travel experts we'll help you plan a trip that's perfect for you.
WE MAKE FUN EASYCall 305.587.4386888.667.4386