The adventure of a lifetime exists in North America's only living coral barrier reef. Opportunities abound in the Key West Reef. Whether you wish to scuba dive or snorkel to simply take in all the marine life that inhabits the waters around the reef or if you'd rather go on a fishing trip for a great catch of the many species of fish in the Gulf, you're bound to have a good time. Maybe kayaking, parasailing, or jet skiing would suit you better. Perhaps you'd prefer an island tour to truly appreciate everything Key West has to offer visitors. One thing is for sure, the Key West Reef will not disappoint.
Tours Key West offers the most popular tours and attractions in Key West Florida, including Jet Ski Tours, Snorkeling, Parasailing, Dolphin Adventures, Glass Bottom Boat Tours, Sunset Cruises, and so much more. We don't want to sell you just any tour; we want to help you create the exact experience you are looking for on our quirky little tropical island.
Call 305.587.4386
888.667.4386
What's better than snorkeling in Key West? Doing it twice! Climb aboard a fast catamaran and embark on a journey that explores Key West's underwater marvels. During your 3-hour…
Wake up with the fishes on a Key West Morning Snorkel trip! Imagine starting your day with one of most popular diving adventures in the Florida Keys — snorkeling over…
What makes the Key West dive experience so unique? Key West is home to North America's only living coral reef. Reef dives lie in 25-35 feet of water in…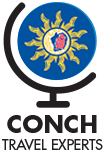 Book your Key West tours and attractions today
Wild and fun or a bit more upscale or laid back-as Conch travel experts we'll help you plan a trip that's perfect for you.
WE MAKE FUN EASYCall 305.587.4386888.667.4386