Key West Jet Ski Tour – Early Riser
Enjoy a Early Riser – Key West Jet Ski Tour and get special savings! If you can depart at 8:30 a.m., you can save up to $35.00 off list price for one of the most popular sightseeing excursions in the Florida Keys: the Jet Ski Island Tour. This special price is good for up to two riders + one small child per watercraft, not exceeding 460 pounds.
Overview
Details
Know Before You Go
Cancellation Policy
Rules and Regulations
Jet Ski Tour: $129.95 (1 to 2 Riders)
3rd person is not recommended (only small child)
8:30 am Departure, Returns 10:00 am
Combined weight limit may not exceed 460 pounds
Must be at least 18 years of age, unless accompanied by parent or legal guardian
Trip Duration: 1.5 Hours

Check in 1 hour prior to departure (between the ages of 18 to 29 years)
Check in 30 minutes prior to departure (ages 30 years and above)
ALSO AVAILABLE:
Key West Jet Ski Tour - Early Riser
Captain your own Jet Ski 1.5 Hr. Tour (or share the ride with a friend)
Switch drivers back and forth
Enjoy a 28-mile scenic tour around the island with experienced guides
See Mallory Square and The Southernmost Point
Make 4 - 5 stops at points of interest
Watch wildlife in their natural habitat
Perfect for both beginners and experts
----------------
Key West Jet Ski Island Tour
Jet Ski Tour: $144.95 (1 to 2 riders)
Departure Times: 10:00 am, 10:30 am & 11:30 am,
12:00 pm, 12:30 pm & 1:30 pm
2:00 pm, 2:30 pm & 3:30 pm, 4:00 pm,
4:30 pm & 5:00 pm (6:00 pm -Summer only)
Key West Morning Jet Ski Tour
Jet Ski Tour: $119.95 (1 to 2 riders)
Departure Time: 9:30am, Returns 11:00am
Key West Jet Ski Rental (30 - 60 Minutes)
Jet Ski Freestyle Rental: 30 Minutes $80.00, 60 Minutes $120.00 (1 to 2 riders)
Departure Times: Morning & Afternoon Rentals (contingent upon availability)
Please note: After your purchase is confirmed you will receive a complete tour itinerary with check-in time, location and what to bring.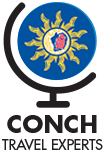 Book your Key West tours and attractions today
Wild and fun or a bit more upscale or laid back-as Conch travel experts we'll help you plan a trip that's perfect for you.