PADI Refresher Course – Scuba Dive
PADI Refresher Course – Key West. You can do your pool time in the morning and your 2/ tank reef / reef dives in the afternoon. Diving can lead to adventures in exotic tropical locales and an exciting lifetime profession anywhere in the world.
Refresher (pool only) – $ 85
Refresh and review (pool, class and dives) – $ 209
What's Included
Full Gear
No charge for mask, fins, snorkel and wetsuits.
Availability
Duration
About
Are you already Open Certified but haven't been diving in a while?
- This course is for you.
Are you certified but it has been a while since you've been diving?
- Feel like you need to refresh your skills so you're more comfortable when you go out for your next open water dive? Sign up for our Refresher Course!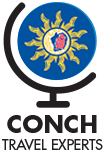 Book your Key West tours and attractions today
Wild and fun or a bit more upscale or laid back-as Conch travel experts we'll help you plan a trip that's perfect for you.