Key West all-inclusive watersports packages are perfect for vacationers who want to try a little bit of everything the Florida Keys have to offer! From parasailing and kayaking to jet ski tours and more, each of these all-inclusive tours offers an entire day of fun on the water in Key West. These full day tours also include lunch and refreshments. Half Day excursions include snacks and refreshments, including beer and wine on the return trip home after your day is done.
Benefits of an All Inclusive Watersports Package include all the planning being done for you. All you have to do is show up and enjoy yourself. All-inclusive watersports packages allow you to try a little of everything to see what you like the most. The next day, you can book a full day of your favorite activity, whether that's parasailing, a jet ski tour, snorkeling, or kayaking, or just boating.You won't have time to get bored, because there's always a new activity to try.
Tours Key West offers the most popular tours and attractions in Key West Florida, including Jet Ski Tours, Snorkeling, Parasailing, Dolphin Adventures, Glass Bottom Boat Tours, Sunset Cruises, and so much more. We don't want to sell you just any tour; we want to help you create the exact experience you are looking for on our quirky little tropical island.
Call 305.587.4386
888.667.4386
Enjoy an all-inclusive back-to-nature eco-tour, plus an unforgettable sunset. During the Key West Island Adventure, you'll spend a morning or an afternoon in the water, in the backcountry, and kicking…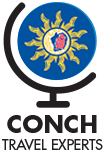 Book your Key West tours and attractions today
Wild and fun or a bit more upscale or laid back-as Conch travel experts we'll help you plan a trip that's perfect for you.
WE MAKE FUN EASYCall 305.587.4386888.667.4386