If you've always had an inkling to learn how to scuba dive, discover new adventures, or merely watch the wondrous world beneath the waves, Key West scuba instruction unfolds it all. Before strapping on your gear and slipping into the warm Gulf waters, it's vital that you have your Key West scuba instruction. For anyone who may be new to scuba diving, you're in for a real treat if you try it in Key West first.
Tours Key West offers the most popular tours and attractions in Key West Florida, including Jet Ski Tours, Snorkeling, Parasailing, Dolphin Adventures, Glass Bottom Boat Tours, Sunset Cruises, and so much more. We don't want to sell you just any tour; we want to help you create the exact experience you are looking for on our quirky little tropical island.
Call 305.587.4386
888.667.4386
Never been diving but want to give it a try? No time to get certified on this visit? Discover our Dive in a Day SCUBA Course – from pool instruction…
PADI Refresher Course – Key West. You can do your pool time in the morning and your 2/ tank reef / reef dives in the afternoon. Diving can lead…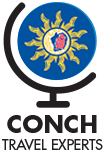 Book your Key West tours and attractions today
Wild and fun or a bit more upscale or laid back-as Conch travel experts we'll help you plan a trip that's perfect for you.
WE MAKE FUN EASYCall 305.587.4386888.667.4386