Island Jet Ski Tour + Freestyle Riding
What sets this Key West Jet Ski Tour apart from our others? You will also have freestyle riding time to play on your ski. If you like to spin, turn and jump off your jet ski, this is the best island tour for you. Not only will you be guided on both the Atlantic & Gulf sides of the island but you have added play time.
During your jet ski tour, you take in breathtaking views of Key West's backcountry, see famous Mallory Square from the water, and watch for marine life like sea turtles and dolphins frolicking in the Caribbean waters. Learn about the history of Key West during stops along the way, including the Southernmost Point, historic Key West Bight, and Sunset Key. Relax or play in the water while we stop at a deserted sandbar. Bring your waterproof camera for great photos!
GUIDED TOUR TAKES YOU FROM THE ATLANTIC OCEAN TO THE GULF OF MEXICO AND BACK TO THE ATLANTIC
Start at $140.00 per ski
Jet Ski Tour: (up to 2 riders)

Trip Duration: approximate 1 hour and 45 minutes
Departs 9 am to 6 pm (6 pm depart is offered in summer months only)
Combined weight limit may not exceed 460 pounds
Must be at least 18 years of age, unless accompanied by parent or legal guardian
You must be 16 years or older to drive solo and present a valid photo ID. Drivers under 18 must have a parent or guardian present to sign a release. Drivers 14 years or older permitted with an adult passenger satisfying these requirements. Any age can be a passenger. Please call us with any questions.
The State of Florida requires all drivers born on or after January 1, 1988 to have successfully completed a valid safe boating course.

Check in 1 hour prior to departure (ages 18 to 30 years)
Check in 30 minutes prior to departure (ages 31 years and above)
Perfect for both beginners and experts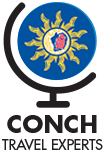 Book your Key West tours and attractions today
Wild and fun or a bit more upscale or laid back-as Conch travel experts we'll help you plan a trip that's perfect for you.